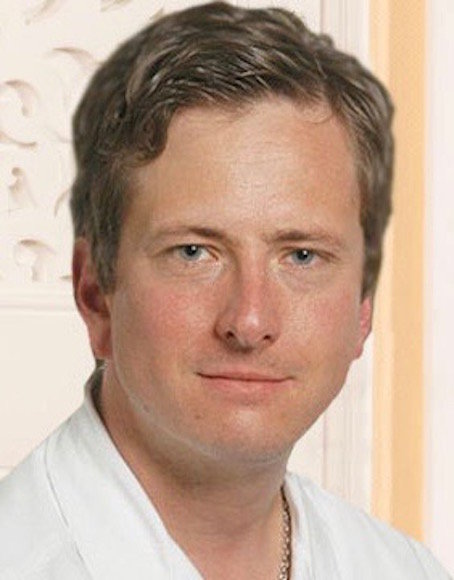 Prof. Dr. Dr. Daniel F. Kalbermatten
MD, MPhil, PhD, FMH, EBOPRAS
Department of Plastic, Reconstructive and Aesthetic Surgery, Handsurgery
University Basel
Spitalstrasse 21
4031 Basel / Switzerland
Daniel Kalbermatten is a Head Investigator at the Department of Plastic, Reconstructive and Aesthetic Surgery and Hand Surgery. His group mainly focuses on different aspects of regenerative cells and repair, the effects of growth factors on nerve regeneration and neuropathies and their clinical treatment.
Recent studies indicate that adipose tissue contain nascent stem cells. Those adipose-derived stem cells (ADSC) can differentiate along classical mesenchymal lineages resulting in the formation of fat, bone and cartilage tissue as well as neuronal cells. Previous experiments have shown that it is possible to induce ADSC to adopt a stem cell phenotype which, when transplanted into nerve conduits, enhance peripheral nerve regeneration. Also, our group has shown that fibrin scaffolds represent an excellent method for transplantation of cells and has developed a new full fibrin conduit to bridge gaps in nerve lesions. Recent experiments have shown that fibrin supports the growth and differentiation of mesenchymal stem cells (MSC). Under aseptic conditions, nerve conduits will be constructed from a fibrin glue to cross a 1 cm nerve gap. In order to deliver effectively any cells at the injury site they must be suspended in a suitable 3D matrix within the fibrin conduit construct. Our studies showed a superior nerve regeneration distance in the fibrin conduit (A) compared with PHB (B) material (see Image).
Our ultimate goal is to use a bioengineered cellular scaffolds in a humaninjury model to determine the potential for undifferentiated adipose derived stem cells to enhance regeneration of tissues. The idea of using a physiological fibrin clot and beneficial cells in a tunnelled shape combined with the easy application and the familiarity of the surgical community with fibrin glue might create a new treatment option for gaps that has no significant donor morbidity. The different projects, spanning both basic science and clinical problems, integrate the work of scientists and plastic surgeons.
The group has a tight link with The Blond McIndoe Laboratory in Manchester (Prof. Terenghi) as well as with the University of Umea in Sweden (Prof. Wiberg).
For detail and recent publications: https://www.unispital-basel.ch/ueber-uns/bereiche/chirurgie/kliniken-und-abteilungen/plastische-rekonstruktive-aesthetische-und-handchirurgie/ueber-uns/team/
Group:
Dr. Srinivas Madduri
Co-PI Katharina Prautsch
Lucas Degruillier
---